Tailored to your career aspirations
Melbourne Business School Online provides a range of short courses and career accelerators, allowing you to choose whatever best aligns with your personal and professional motivators as well as industry demands.
Courses designed for immediate practical application
Experience learning that is designed for those passionate about improving their business acumen and enhancing their career aspirations. Each short course developed by Melbourne Business School Online is designed in an accelerated and purposeful format with identifiable career goals in mind.
A name that opens doors
Complete a career-relevant course from Australia's premier business school. Expand your networks and build your opportunities by studying at a globally recognised institution. Melbourne Business School Online - a name synonymous with the best in the business.
Short courses brought to you by Melbourne Business School Online
Melbourne Business School Online's short courses are developed to enrich your learning in an accelerated and immersive environment, with a significant focus on career trajectory and professional outcomes.
Deliver greater impact in your current or future role by leveraging your learnings, giving you the confidence and tools needed to succeed in today's business landscape.
MBS Leadership Program
Grow your leadership capabilities, while strengthening your ability to inspire and foster alignment to achieve strategically thought-out results.
 SHORT COURSE

 4 WEEKS (6HRS/WK)

START: 05 JUL 2023

 $2,950
New Leader Development Program
Develop the skills to become an influential leader while building a strong sense of self-motivation and confidence with a network of like-minded peers.  
 SHORT COURSE

 5 WEEKS (4-5HRS/WK)

START: 08 MAY 2023

 $2,950
Image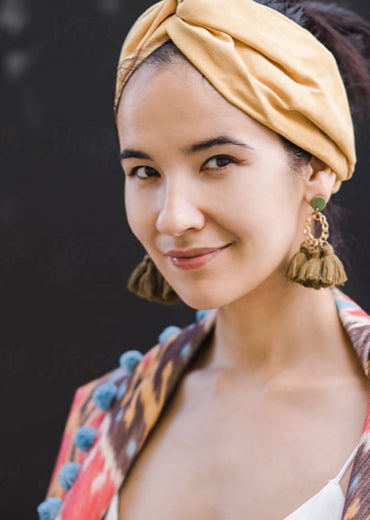 Finance for Non-Financial Managers
Acquire an in-depth financial skillset to make educated and strategic business decisions.
 SHORT COURSE

 4 WEEKS (4-5HRS/WK)

START: 04 JUL 2023

 $2,145
Digital Marketing Strategy
Establish a foundational understanding of digital marketing strategies, and the tools to plan, execute and measure a successful campaign.  
 SHORT COURSE

 6 WEEKS (4HRS/WK)

START: 17 APR 2023

 $2,800
Melbourne Business School Online's short courses are designed for those who want to add immediate value to their career development and professional environment.
Stand out from the crowd with short courses designed to address specific business needs
Connect with a network of like-minded business professionals and peers
Experience a learning environment developed for you to fit study around your life, not the other way around
Career Accelerators
By bringing together the best in tech, academia and employment, Career Accelerators are built to help you achieve career outcomes – faster.
Learn from a world-class business school and build a practical portfolio of evidence to prove you're equipped for high-growth roles in the digital economy.
Digital Marketing: Analytics and Strategy
Stand out as a digital marketing leader with the skills to design and implement data-backed strategies that convert leads and fuel business growth.
CAREER ACCELERATOR

 6 MONTHS, ONLINE 

 START: JULY 2023
UX Design
Dive into a career focused on user centricity with the knowledge and skills needed to design seamless user experiences that matter.
CAREER ACCELERATOR

 6 MONTHS, ONLINE

 START: TBC