ONLINE SHORT COURSE

 5 WEEKS (5-7HRS/WK)

 START: 
Understand FinTech and Blockchain to identify solutions for practical application
Be prepared to adapt and better respond to the challenges of innovation using Blockchain-based solutions with the Melbourne Business School Online FinTech and Blockchain for New Economies short course.
FinTech and Blockchain technology is transforming the future of business. Used by established global companies, including industries such as financial intermediaries, supply chain, healthcare, government agencies and start-ups to implement disruptive, game changing applications, Blockchain technology is growing exponentially and is invested in by companies, established finance institutions and venture capitalists.
The FinTech and Blockchain for New Economies short course content has been built on the fundamentals of Blockchain-based technology, peer-to-peer economy and transactions, understanding types of Blockchain applications including digital currencies to ultimately identify new opportunities for disrupting markets, services and driving positive change.
Entry- to mid-level learners
The FinTech and Blockchain for New Economies short course brought to you by Melbourne Business School Online is designed for innovators who wish to drive change in financial intermediaries, supply chain, healthcare and government to transform business processes and financial services.
This course will also benefit entrepreneurs and small businesses managers/founders who want to learn how Blockchain technology can be used to create new business models and revenue streams.
Why study the FinTech and Blockchain for New Economies short course?
Gain a comprehensive understanding of Blockchain with subject matter experts and industry partners
Learn how to analyse and discuss the existing and future applications of decentralised Blockchain technology
Drive positive change and learn how to design a new business process using Blockchain technology
Identify gaps and inefficiencies in the current centralised financial system, explore Bitcoin as an alternative financial system, understand the advantages of decentralised, cloud-based digital currency systems and gain a detailed understanding of how Blockchain technology works.
Explore alternative coins (AltCoins) including Ethereum. Gain a deep understanding of the design and benefits of smart contracts and tokenisation, and master using a framework for analysing and designing Blockchain applications.
Gain a deeper understanding of De-Fi applications, such as lending, exchanges and stablecoins; explore new business opportunities from regulatory changes in customer data handling at financial institutions; and identify new ways to create innovative products and services that leverage the benefits of Blockchain technology.
Analyse existing supply chain applications that leverage Blockchain and other technologies, including artificial intelligence, machine learning, machine vision and the Internet of Things. Learn how to evaluate cryptocurrencies for an optimal investment portfolio.
Learn about key components of crypto projects with our industry partner IOEN, including marketing, fundraising with ICOs, regulatory frameworks governing cryptocurrency ventures, central banks' potential issuance of cryptocurrencies, the use case of Blockchain in the capital market and how this impacts governance and business resilience.
Image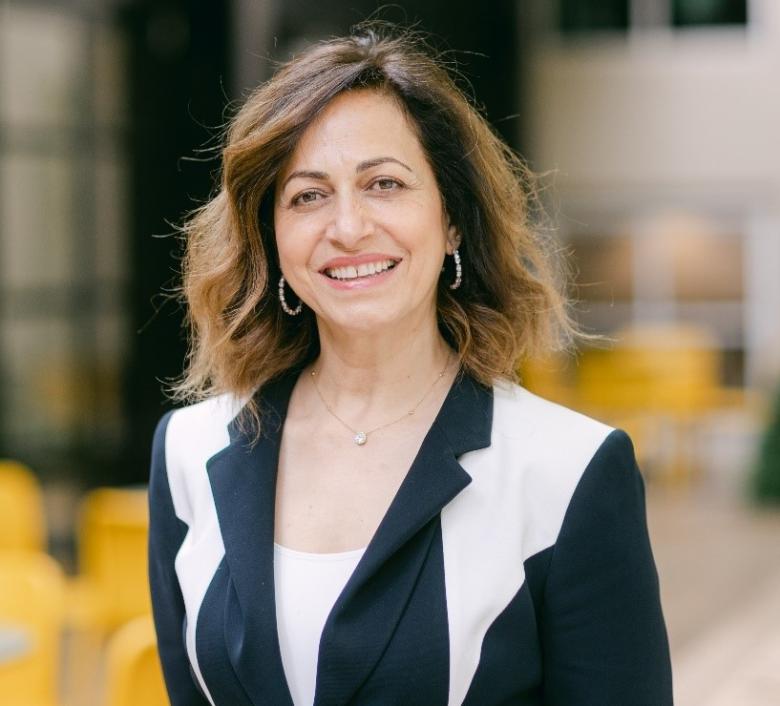 Nadia Moussad
Program Facilitator
Professor of Finance, Melbourne Business School
Nadia is an esteemed finance professor whose internationally recognised research on disruptive technologies, corporate finance, and corporate governance has earned her numerous awards and accolades.
Founder of CartaCoin, Nadia brings a blend of academia, research excellence, and practical experience to her role as a facilitator for the FinTech and Blockchain for New Economies short course.
Frequently asked questions
The course fee is $2,150.
Live sessions are an important and valuable part of the Melbourne Business School Online learning experience. Whatever the form of the live session, whether a lecture, a panel discussion with experts, working through relevant case studies, or receiving a practical demonstration of a tool, each live session is purpose built, interactive and highly beneficial to attend live.
We want everyone to be able to participate in our learning community, even if you can't make it to the live sessions. That's why we record all our sessions and make them available to watch later.
Please be aware:
1. dates and times may be subject to change
2. times given are local Melbourne time
The current scheduled live session are as follows:
Wednesday 10 April: 6.00pm-8.00pm
Wednesday 17 April: 6.00pm-8.00pm
Wednesday 24 April: 6.00pm-8.00pm
Wednesday 1 May: 6.00pm-8.00pm
Wednesday 8 May: 6.00pm-8.00pm
No, there will be no pre-course work requirements. There will be an orientation module in the first week of the course, which we strongly recommend you work through to set yourself up for success in the program.
Every short course will start with an orientation module that opens at 3pm (local Melbourne time) on the Thursday prior to Monday's official course start date.
Melbourne Business School Online will release the first module of the course at 9am (local Melbourne time) on Monday of the course start.
Melbourne Business School Online will accept enrolments up until 12pm mid-day (local Melbourne time) on the Monday (start date).
Melbourne Business School is jointly owned by the business community and the University of Melbourne. Melbourne Business School is the approved provider of a range of University of Melbourne degree programs. This short course is not delivered on behalf of, or by, the University of Melbourne, and does not provide credit towards a University of Melbourne degree program.
Yes, there will be an assessment component which will enable you to further build on your skills throughout the program.
Our short courses are ideal for anyone looking to improve or upskill. The course is suitable for learners from a variety of backgrounds, with interest in exploring FinTech and Blockchain. All you need is a laptop and internet connection!
This course is highly immersive. You will be able to interact with a network of likeminded peers via a mix of peer-to-peer discussions and live online sessions.
Upon successful completion you will receive a Melbourne Business School Certificate of Completion. Your certificate takes the form of a shareable digital badge. This provides you the opportunity to showcase to the world your newly acquired skills and serves as a digital record of your achievement.