ONLINE SHORT COURSE

 6 WEEKS (5-7HRS/WK)

 START: 
Lead, inspire and create a data literate world
Solve complex business problems, grow your ability to leverage data-driven insights and enhance your storytelling capabilities through dashboard visualisations with the Melbourne Business School Online Data Visualisation short course.
Gain an immersive deep dive into the world of data with the Melbourne Business School Online Data Visualisation short course. Be equipped with knowledge and skills to analyse, solve and create simplified visualisations using data. It's a comprehensive look at the world of data visualisation at its finest. Topics include creating, designing, and deploying dashboards in Tableau that are fit for purpose, as well as best practices around dashboard adoption and data storytelling.
Upon completion of this course, you will have furthered your knowledge of data visualisation concepts, dashboarding skills using Tableau and story-telling capabilities. You will have the skills to deliver more impactful data-driven presentations to enable data-informed decision-making. You will also have a tangible portfolio of data visualisation projects (examples of your work and skills learnt) completed throughout the course. The carefully crafted plan for dashboard deployment will also be of future use for dashboard deployment initiatives within your own organisations.
Who should enrol in Data Visualisation course?
The Data Visualisation course is designed for mid-level managers or professionals who want to leverage data literacy within their role. It is however equally well positioned for business owners, entrepreneurs or professionals in IT and technology industries seeking data-driven insights to improve their organisational strategies. The short course is for people who have an interest in solving complex business problems to cultivate storytelling for a more data literate world. You are interested in being the champion of data visualisation, and you want to inspire other employees and organisations to use data visualisation to execute future data patterns, outliers and trends.  
Why study the Data Visualisation short course?
Enhance best-practice data visualisations using world-class software and tools
Navigate your way through interactive charts and visual elements using innovative dashboards
Develop a plan and deploy a dashboard for your organisation depending on your objectives
Develop a foundational understanding of how to interpret data to make meaningful visualisations.
Deep dive into creating common chart types on Tableau, including how to enhance interactive elements.
Learn to identify key business metrics for preparing meaningful dashboards and ways of enhancing dashboard design.
Develop the ability to evaluate stakeholder requirements in order to design impactful and focused dashboards.
Strengthen your skills to communicate data effectively and responsibly, taking into consideration ethical issues that can arise when working with data.
Explore emerging trends and areas for further development in the field of analytics.
The Data Visualisation short course was both challenging and enjoyable! I have been able to implement learnings into my work life and have found the skills developed invaluable in helping me bring data to life. Richard and the team were incredibly supportive, providing guidance that allowed me to bring my best to classes and assessment pieces. I would highly recommend this short course to any professional who is looking to take their data visualisation skills to the next level.  
Damian
Category Development Manager
Image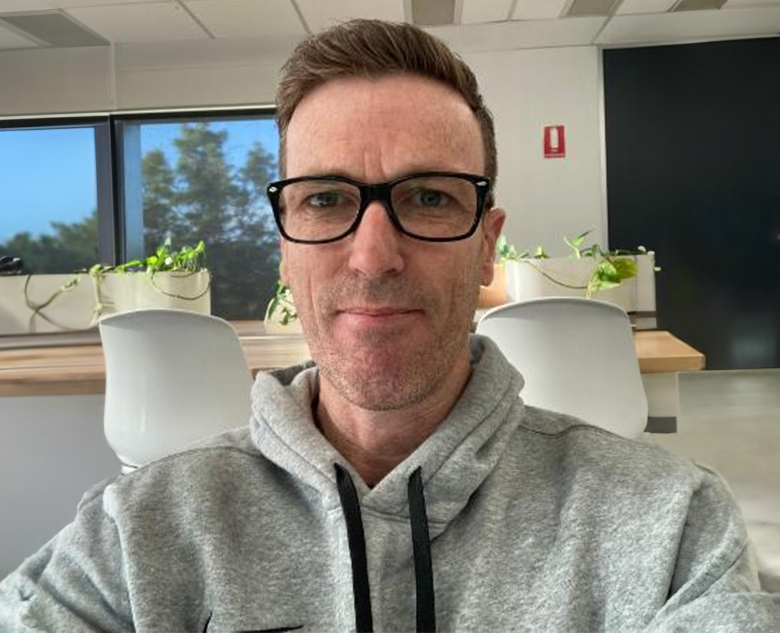 Image
Richard Ball, PhD
Program Facilitator
Principal Data Scientist, Anonos
Richard is an accomplished Principal Data Scientist, holds a PhD in Machine Learning and is highly proficient in Data Science and Python.
He excels in applying deep learning with data and has made valuable contributions to projects and publications in synthetic data, self-organising maps, deep neural networks, and network analysis for anomaly detection.
Frequently asked questions
The course fee is $1,750.
Live sessions are an important and valuable part of the Melbourne Business School Online learning experience. Whatever the form of the live session, whether a lecture, a panel discussion with experts, working through relevant case studies, or receiving a practical demonstration of a tool, each live session is purpose built, interactive and highly beneficial to attend live.
We want everyone to be able to participate in our learning community, even if you can't make it to the live sessions. That's why we record all our sessions and make them available to watch later.
Please be aware:
dates and times may be subject to change
times given are local Melbourne time
The current scheduled live session are as follows:
Week 1: Wednesday 17 April 2024, 6.00pm-7.00pm (AEST)
Week 2: Wednesday 24 April 2024, 6.00pm-7.00pm (AEST)
Week 3: Wednesday 01 May 2024, 6.00pm-7.00pm (AEST)
Week 4: Wednesday 08 May 2024, 6.00pm-7.00pm (AEST)
Week 5: Wednesday 15 May 2024, 6.00pm-7.00pm (AEST)
Week 6: Wednesday 22 May 2024, 6.00pm-7.00pm (AEST)
No, there will be no pre-course work requirements. There will be an orientation module in the first week of the course, which we strongly recommend you work through to set yourself up for success in the program.
Every short course will start with an orientation module that opens at 12pm (local Melbourne time) on the Thursday prior to Monday's official course start date.
Melbourne Business School Online will release the first module of the course at 9am (local Melbourne time) on Monday of the course start.
Melbourne Business School Online will accept enrolments up until 12pm mid-day (local Melbourne time) on the Monday (start date).
Melbourne Business School is jointly owned by the business community and the University of Melbourne. Melbourne Business School is the approved provider of a range of University of Melbourne degree programs. This short course is not delivered on behalf of, or by, the University of Melbourne, and does not provide credit towards a University of Melbourne degree program.
Yes, there will be an assessment component which will enable you to further build on your skills throughout the program.
You will need a computer and internet connection. In addition, Excel activities feature throughout this course. To participate, an Excel subscription is required. The course is suitable for learners from a variety of backgrounds, with interest in exploring data visualisation.
This course is highly immersive. You will be able to interact with a network of likeminded peers via a mix of peer-to-peer discussions and live online sessions.
Upon successful completion you will receive a Melbourne Business School Certificate of Completion. Your certificate takes the form of a shareable digital badge. This provides you the opportunity to showcase to the world your newly acquired skills and serves as a digital record of your achievement.
We use Tableau as it is a simple and accessible tool. Tableau is a visual analytics digital platform that helps students use data to solve complex data-driven problems and empowers people and organisations to make the most of their data and tell stories through Tableau's data visualisations. Not all skills learned are exclusive to Tableau, and Tableau skills are transferable across other programs, platforms and industries. However, it is important to note that knowledge of Tableau is attractive to future employers in various industries.
Tableau connects to data sources, extracts data into sources, simplifies the data to make suitable visualisations of the data. Tableau is considered a relatively simple-to-learn data analysis and visualisation tool.
Tableau Mobile is the companion app for Tableau Cloud and Tableau Server, giving students access to Tableau on the go. It is available on Android and iOS, and lets students interact with the content on their site to discover data insights either online or even offline.