Image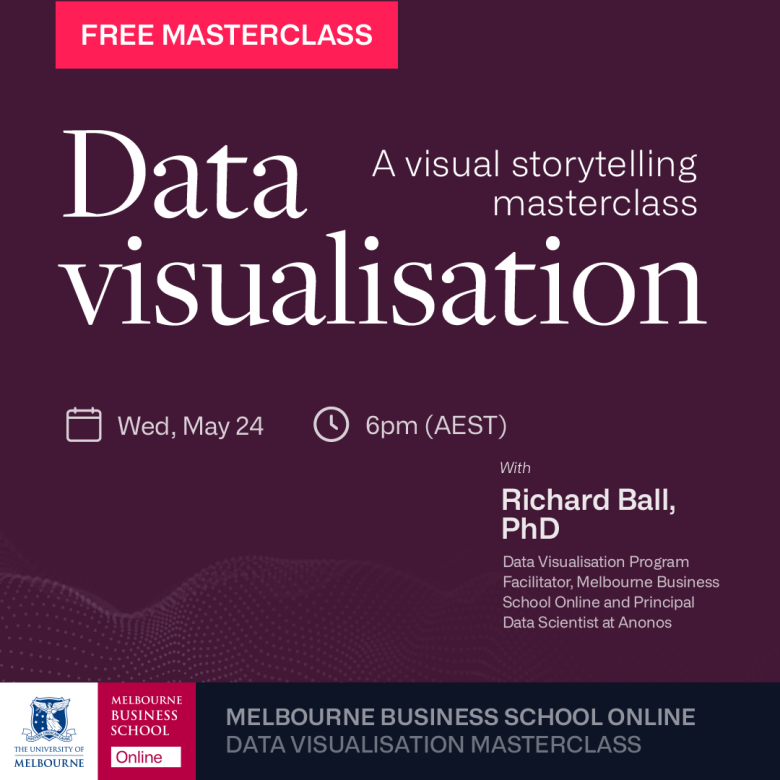 Join Melbourne Business School Online to learn how to visualise dashboards, how to tell compelling data stories and how you can apply data visualisation to upskill your career.
What you'll learn:
Transferable data visualisation skills to apply to your career
Storytelling with data capabilities
Understand professional online dashboards and their insights
Real-world examples using Tableau, the leading data visualisation tool
Understand how data visualisation influences industries such as marketing and finance
Who you'll learn from:
This event will be a lively masterclass with Richard Ball, our Data Visualisation Program Facilitator at Melbourne Business School Online.
Secure your spot now.
Register here and learn the basics of data visualisation. Come prepared with any questions for our host and speaker Richard Ball to answer at this exciting event.