Image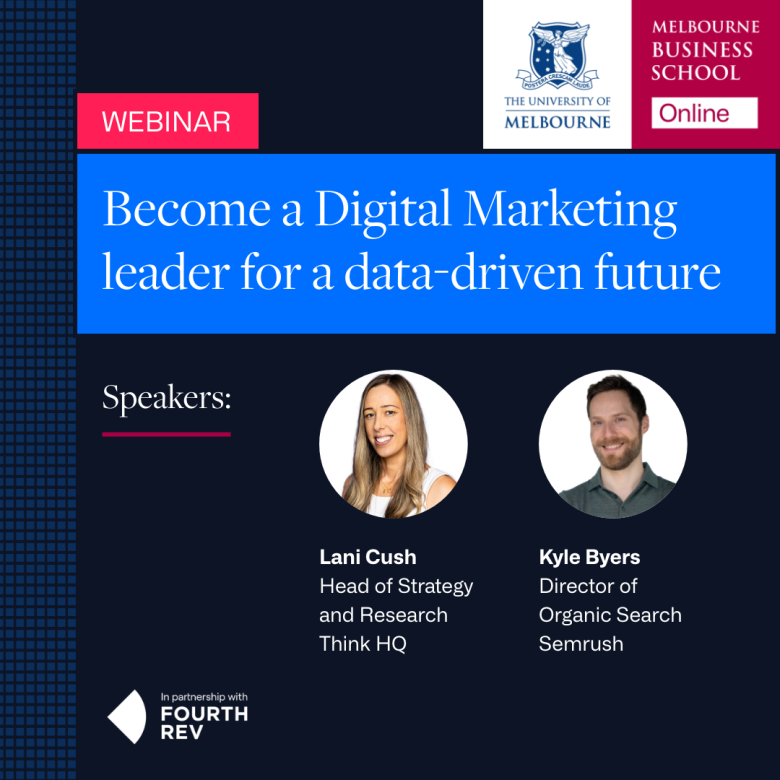 Become a Digital Marketing leader for a data-driven future
Wednesday, 31 May, 7 pm (AEST)
Are you looking to accelerate your Digital Marketing career and step into a leadership role?
The demand is high for digital marketing experts who are confident in using data to design and develop strategies that reach the customer in a way that makes sense while also delivering greater ROI against budget and fueling sustainable growth. It's these professionals who hold the key to businesses' long-term success.
The aim of this event is:
To explore career advancement in Digital Marketing.

To discuss some of the major skills gaps that exist in the Digital Marketing workforce.

To discover how marketers can best prepare themselves for a data-driven future.
The expert panel: 
All speakers were closely involved in the coursework development of the 6-month, online Digital Marketing: Analytics and Strategy Career Accelerator.