ONLINE SHORT COURSE

 6 WEEKS (5-7HRS/WK)

 START: 
Manage and build organisational cyber security resilience
Learn how to ensure a business mitigates cyber security risks so that it can protect businesses and build organisational resilience. Experience an immersive deep dive into the sophisticated world of cyberattacks and cyber security resilience with the Melbourne Business School Online Cyber Security for Managers short course.
Equip yourself with the cyber knowledge and analytical skills to critically analyse, strategise, and plan an effective cyber strategy to defend your organisation's information resources.
The course content has been built in collaboration with industry experts and talented subject matter experts from various backgrounds and career experiences.
Who should enrol in Cyber Security for Managers short course?
Professionals looking to upskill
The Cyber Security for Managers short course brought to you by Melbourne Business School Online is designed for anyone who is in a role that has access to sensitive information or data and is responsible for the ethical use and protection of that information.

This short course is for managers working outside of IT operations (e.g. business operations). These managers do not have a technology background and want to engage with cyber security professionals. They also want a career in cyber security, cyber security operations professionals who aspire to manage teams and engage with managers outside IT operations including legal, human resources and other professionals wanting to understand cyber security practices.
Why study the Cyber Security for Managers short course?
Assess the cyber security posture of an organisation
Learn to defend the information resources of organisations
Leverage cyber security controls effectively to mitigate risk
Learn why businesses need to protect their information and resources from cyber threats.
Use proactive measures and actions to prepare and defend your business from various cyber security threats.
Assess, prioritise and control cyber security risk in your organisation.
Design a high-level cyber security policy and training program to mitigate cyber security risk in your organisation.
Learn how to effectively manage a cyber security incident to meet regulatory requirements and best practices.
Assess the legal implications of cyber security risks and develop a cyber security strategy using strategic paradigms.
Image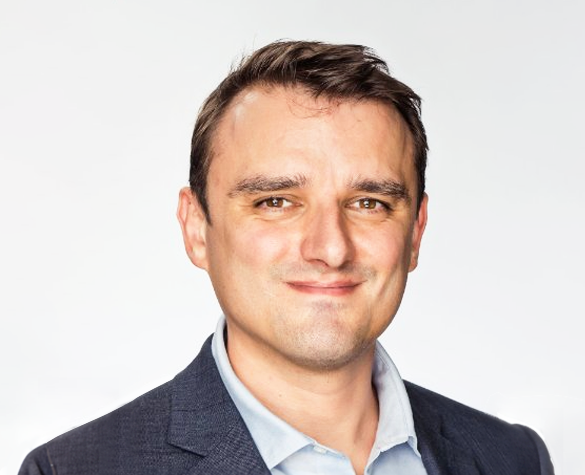 Jamie Rubbi-Clarke
Program Facilitator
Cloud Security Consultant, Amazon Web Services
Jamie is a highly experienced Cyber Security professional and Chartered Engineer, with a successful record of accomplishment as a Cloud Security Consultant at Amazon Web Services and a Director of Cyber Risk Consulting at PwC.
Benefit from his expertise and insights of how to collaborate with senior stakeholders and deliver compelling presentations to large audiences.
Image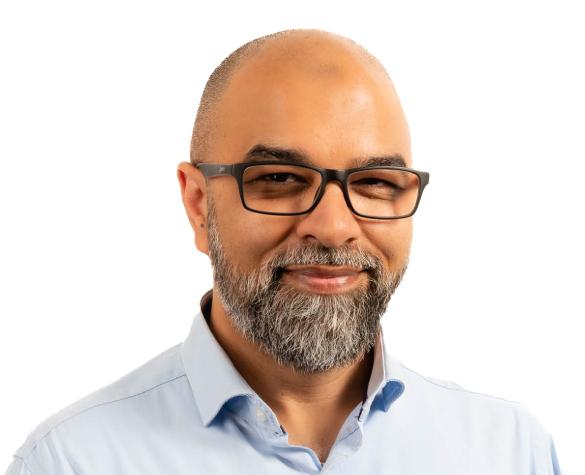 Atif Ahmed
Course Contributor
Atif is an Associate Professor who studies how organisations develop cybersecurity capabilities and respond to critical cyberattacks.
"Cybersecurity isn't just a technical concern; it's a business imperative. There's a shortage of courses designed with a business-centric viewpoint. If you're a business professional seeking to comprehend cybersecurity, this course is for you. We offer the ideal environment to delve into the realm of cybersecurity, equipping you to safeguard your enterprise effectively."
Frequently asked questions
The 2024 course fee is $2,450.
Live sessions are an important and valuable part of the Melbourne Business School Online learning experience. Whatever the form of the live session, whether a lecture, a panel discussion with experts, working through relevant case studies, or receiving a practical demonstration of a tool, each live session is purpose built, interactive and highly beneficial to attend live.
We want everyone to be able to participate in our learning community, even if you can't make it to the live sessions. That's why we record all our sessions and make them available to watch later.
Please be aware:
dates and times may be subject to change
times given are local Melbourne time – from Sunday 1 October 2023, Daylight savings time (AEDT) will be observed
The current scheduled live session are as follows:
Thursday 28 March, 2024: 6.00pm-7.00pm
Thursday 04 April, 2024: 6.00pm-7.00pm
Thursday 11 April, 2024: 6.00pm-7.00pm
Thursday 18 April, 2024: 6.00pm-7.00pm
Thursday 25 April, 2024: 6.00pm-7.00pm (to be confirmed)
Thursday 02 May, 2024: 6.00pm-7.00pm
No, there will be no pre-course work requirements. There will be an orientation module in the first week of the course, which we strongly recommend you work through to set yourself up for success in the program.
Every short course will start with an orientation module that opens at 3pm (local Melbourne time) on the Thursday prior to Monday's official course start date.
Melbourne Business School Online will release the first module of the course at 9am (local Melbourne time) on Monday of the course start.
Melbourne Business School Online will accept enrolments up until 12pm mid-day (local Melbourne time) on the Monday (start date).
Yes, there will be an assessment component which will enable you to further build on your skills throughout the program.
Melbourne Business School is jointly owned by the business community and the University of Melbourne. Melbourne Business School is the approved provider of a range of University of Melbourne degree programs. This short course is not delivered on behalf of, or by, the University of Melbourne, and does not provide credit towards a University of Melbourne degree program.
Our short courses are ideal for anyone looking to improve or upskill. The course is suitable for learners from a variety of backgrounds, with interest in exploring cyber security. All you need is a laptop and internet connection!
This course is highly immersive. You will be able to interact with a network of likeminded peers via a mix of peer-to-peer discussions and live online sessions.
Upon successful completion you will receive a Melbourne Business School Certificate of Completion. Your certificate takes the form of a shareable digital badge. This provides you the opportunity to showcase to the world your newly acquired skills and serves as a digital record of your achievement.